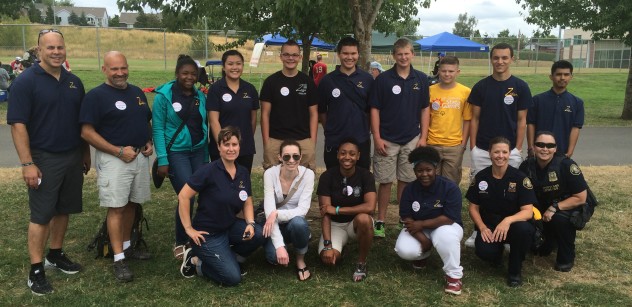 It was a beautiful weekend for softball and golf.  And that's just what our Z-Man Scholars and Mentors did.
For the 2nd year, the Z-Man Scholarship Foundation partnered with the Oregon Special Olympics.
On Saturday scholars and mentors spent the day at the ball park scoring, announcing and just generally cheering on the athletes.  Sunday they spent the day at Chehalem Golf Course.  Each mentor and scholar walked along with a foursome helping to keep score.
Service is an important part of the Z-Man Scholarship program.  Scholarship recipients not only have the opportunity to excel as students but also as members of their community.
A special thanks to Abby's Pizza, Newberg for feeding this hungry group dinner Sunday night.