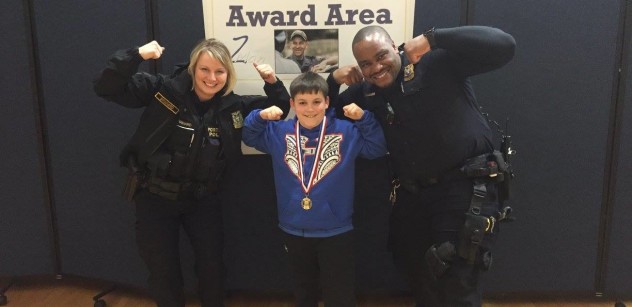 Thank you to everyone who can out for the 7th Annual Z-Man Wrestling Tournament.
Approximately 500 young wrestlers learned the value of hard work and dedication.  Nearly 100 police officers and first responders were on hand, working with and encouraging the kids in their successes; both in athletics and character building.
Check out this great story from KOIN 6.
We are already looking forward to next year with a tentative date of January 7, 2017.